There are a number of area attractions in Prince Rupert for any type of traveller. Our hotel offers easy access to all of these activities and we are happy to help you arrange transportation should you be visiting Prince Rupert without your own vehicle.
Prince Rupert is well known for its excellent fishing and beautiful waters. A visit here is truly a first class deep sea fishing experience with a chance to catch a wide variety of pacific seafood. Salmon, halibut, ling cod, rockfish and dungeness crab are just a few of the specialties available. Below is a link to an amazing fishing charter operator located in Prince Rupert.
Grizzly Bear & Whale Watching
Super duper cool! This is the new social hub of Rupert. Just a short time ago a couple of local gents got together and started making ridiculously awesome beer..... Only open on Friday and Saturday, the brewery can be found in Cow Bay – if you are in Prince Rupert you need to treat yourself to a pint here. Great atmosphere – chill setting – live music and shows from time to time.
In and around our bed and breakfast and the Prince Rupert area there are a number of engaging and enchanting hiking experiences. Check out the super popular Butze Rapids, or maybe a low impact walk around the hatchery would be your preference. Even touring the city is easy to do by foot so don't be shy. We have some interesting ideas for walking tours - just ask!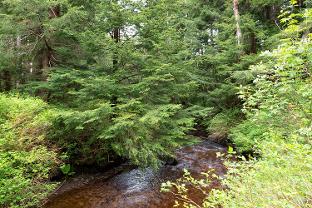 The North Pacific Cannery is the oldest remaining intact fish cannery on the West Coast of North America. The site is currently run as a not for profit. In 1987, the North Pacific Cannery was designated a national historical site by Parks Canada and commemorates the role the industrial fishery played in the economic and cultural development of North Western British Columbia, Canada and the continent. It is a significant tourist attraction that hosts tens of thousands of visitors each year. The cannery is only open seasonally.